Rejection can sometimes be a way of life for aspiring consultants. Your target firm does not offer you an internship or full-time offer. Your client does not take your recommendations. You don't get staffed on the project you were vying for. Consultants develop a thick-skin, capture feedback, and use this feedback to become better teammates and versions of themselves. They also have to adapt quickly to the situation and perform the alchemy of turning challenges into opportunities. Approach rejection as feedback and a chance to learn and grow.
I've experienced rejection throughout my career. Rejection is disappointing, but more disappointing than rejection is not gaining a lesson from it. When firms that I built strong relationships with did not extend an offer, I looked inward and broke down the situation. Did I not present myself in the best possible way? How did I respond to questions and could I have answered a question in a way that did not leave it open to interpretation? Did I come on too strong, or not strong enough? Trying to step outside your own ego and view it from someone else's perspective can help you gain a valuable lesson that makes you better.
For instance, I remember during one interview (where I did receive an offer, but my numbers were not met during negotiation), that as I was waiting to get introduced to the interview, the executive assistant made a gesture to tighten and fix my tie (it was a humid DC day and I had loosened my tie). This little piece of feedback reminded me to find a mirror and give myself a once-over before stepping into an interview. During another interview, in an effort to build a connection with the interviewer, I probably over-personalized a story. This helped me to better read the room, craft stories that are memorable and authentic, and be mindful of not oversharing. During another interview, I had the opportunity to take the elevator down with the person who interviewed me. She had dug in on one of my responses and I realized that the way I worded it might have come off as a red flag or lack if interest in the firm. While I provided more context during that elevator ride, I was not surprised that I did not get the offer. Interviews are difficult because the interviewer has limited context and can craft a narrative based on your responses. Tell stories that leave them with your version of the narrative.
There are countless times when I have delivered foolproof recommendations to a client only to not have these recommendations accepted. While disappointing to spend months on a project and providing thorough recommendations that were not followed, it allowed me to sharpen my craft. I've devoted more time to testing recommendations up front with clients, gaining buy-in, feedback, and even using inception to lead them to the idea. I've varied communications strategies – sometimes using stories, raising risks, benchmarking, highlighting quantitative analysis, utilizing a coalition – to help drive recommendations.
When you face rejection, reframe this as an opportunity to learn and grow. Look inwards and review the rejection from the perspective of other stakeholders (interviewer, client, project manager). Get feedback from a peer or colleague and see if you are reading the situation in the same way or able to gain a distinct perspective. Allow yourself to be vulnerable. Paraphrasing vulnerability expert Brene Brown, vulnerability is the opposite of weakness, it is recalling times of great courage. Allowing yourself to be vulnerable, to be courageous in recalling times of fear, uncertainty, or rejection, will enable you to advance in your career and grow as a leader.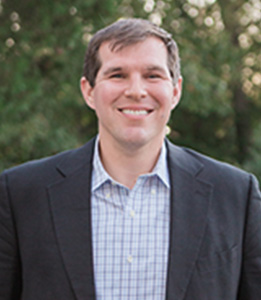 Evan Piekara
With over twelve years of experience consulting and working in the government and nonprofit sectors. Evan started his nonprofit career as a member of Teach For America (TFA), where he served as a teacher, volunteer, and in operational support and training roles for the organization. He has supported BDO Public Sector in the launch of their management consulting practice and has provided strategy and operations, human capital, and information technology support to government and nonprofit clients. At BDO Public Sector, Evan led efforts building internal practice recruiting processes including interview questions, cases, and candidate evaluation criteria and developed their Graduate Advisor internship program.