mbas & undergrads
Build your case cred with us
Founder Marc Cosentino's Case Questions has sent more people to the top consulting firms than all the other case prep resources combined. 
How? By sharing the freshest, best-in-class advice to people like you. No matter your learning style or preferred format, Case Questions delivers the help you need.
Are you an MBA, undergrad, grad student, or industry hire?
Our bestselling books are at your fingertips – in print or electronic form.
Case in Point11: Complete Case Interview Preparation
The resource the Wall Street Journal calls "the Bible" (just updated)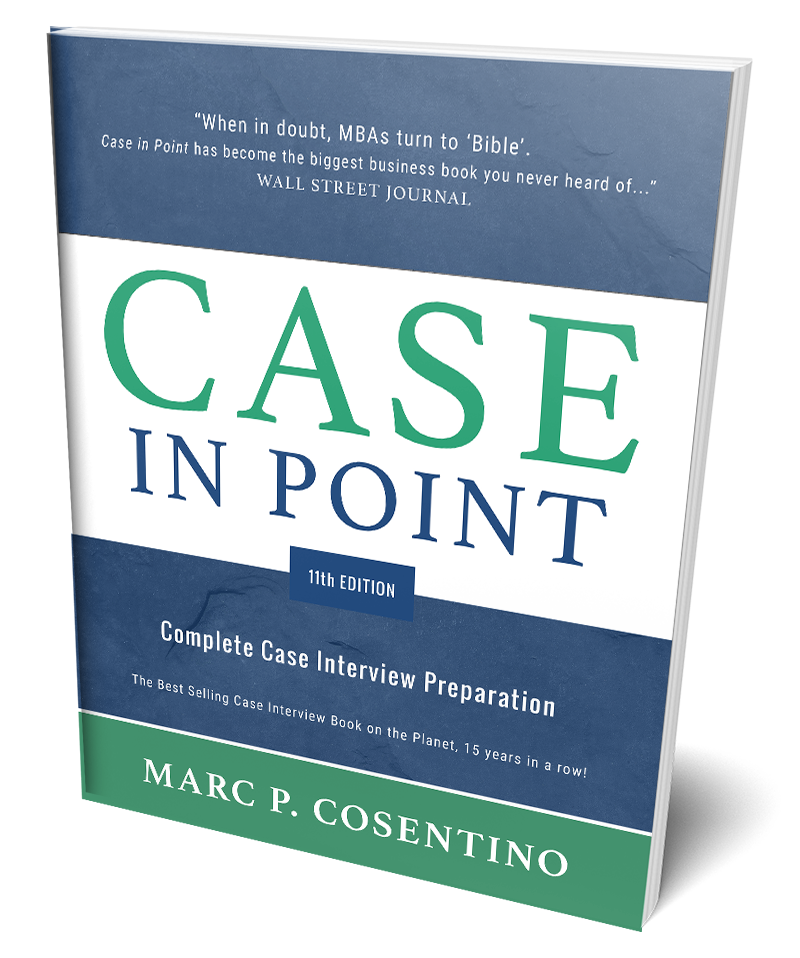 Case in Point: Case Competition, Creating Winning Strategy Presentations for Case Competitions and Job Offers
The must-have guide to transform your classroom knowledge into high-impact presentation. 
Tired of losing to rival schools in front of big employers? Get the book written by the winning case competition coaches over the last five years. They've thought of every detail. You cannot afford to be without it, because your competition is devouring every word, concept and idea.  
Case in Point: Craft Your Consulting Career 
Aspiring and current consultants will gain valuable insights, guidance, and information to prepare them for various stages of their careers. 
Evan Piekara distills information garnered over his years in the industry by sharing anecdotes, insights gained through hundreds of informational interviews, and wisdom from nearly 20 consultants who have had to navigate countless critical decisions throughout their careers. This digestible, reader-friendly guide provides timeless lessons for consultants, no matter their career stage.
Case in Point: Graph Analysis for Consulting and Case Interviews
So you can analyze 11 of the most popular graphs quickly, with confidence. Includes 10 sophisticated cases.
The use of complex graphs in case interviews has exploded. You have a very short time to look at the graph, analyze it, extract what s important and apply it to your answer. This book was designed to help you understand the role of graphs in consulting (both during an interview and on the job). 
Case in Point: Government and Nonprofit, Case Interviewing & Problem Solving for the Public Sector
Because public-sector candidates require special preparation to land their dream job.
Government and nonprofit cases are different and span a wide variety of problems, issues, stakeholders, and politics, which makes them trickier than private sector case interviews.
TRAINING OPTIONS
Online or on-campus, 1:1 or in groups. 
Whether you are interested in case interviews or case competitions, we can prepare you to address every part of the process, systematically and effectively. We also offer case certification, plus a free service that connects you to peers who are also seeking case interview practice partners. 
Attention: Career services professionals and on-campus club organizers
Whatever your needs, we can help.
Get a free copy of the Case Review Sheet
It's everything an interviewer looks for during a case! You'll also get periodic updates from Marc Cosentino.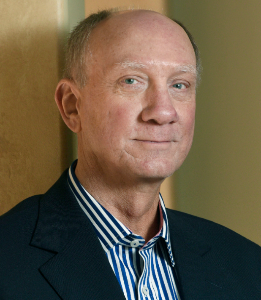 Case Questions founder MARC COSENTINO has trained more than 150,000 people. Each year, Cosentino leads in-person workshops at 45-50 top MBA programs and colleges. He coaches career services professionals. He trains science PhDs at Fortune 500 companies to think more like businesspeople. And he consults to a range of private sector firms, government agencies, and nonprofits. Santa Barbara-based Cosentino is a graduate of the Harvard Kennedy School and the University of Denver. Link In today.