training
The Fastest Way to Build Your Case Cred
Looking for fresh, best-in-class coaching to set yourself apart? 
Case Questions is here to help – online or on-site, 1:1 or in large or small groups.
For MBAs, Undergrads, Grad Students, and Industry Hires
Case Interview Workshops
Unlimited-size classes (varying from 90 minutes to 2 hours, 3 hours, or a full day)
Case Questions founder Marc Cosentino demystifies all aspects of the case interview process by sharing the road-tested system that equips you to approach, analyze, and address the most sophisticated cases systematically and effectively. Students learn through a combination of lectures and video exercises. 
In the extended versions of the workshop, Marc provides live coaching while students "get their feet wet" by doing their first case in a controlled, supportive environment. 
On-Campus workshops starting at $4,000. Zoom workshops $3,500.
Mock Case Interviews
1:1 or small groups (60 minutes)
New to case interviews? Marc walks you through a case structure while you generate analyses, share ideas, and run through the math. Small groups work though a case together.

Have you done some cases? Marc provides coaching as you move through the case.

Are you ready to interview tomorrow? Marc runs through a case as an actual interviewer (no helpful hints!).
You'll get feedback on your strengths and gaps plus a case review sheet with a game plan to improve your performance.
On-Campus, individual and small groups, contact Marc for more details. Individual via Zoom $200 an hour.
Case Certifications
So career services can market you to top consulting firms (60 minutes)

Marc gives a level-two case to each student, then rates performance in twelve categories. If you score 20 or above, you will be certified – and can be marketed to top consulting firms who are assured that you are fully prepared and vetted.
Business Analytics – Graph and Chart Workshops
Geared toward students with a Master's in Business Analytics (though it can be customized for MBA and grad students) (4 hours)

Case Questions data expert Mukund Jain leads small groups through a number of graph- and chart-intensive cases. You get feedback and analysis of your strengths and gaps – including a case review sheet and a game plan to improve your performance. 
On-Campus Workshop $4,500. Zoom workshop $4,000.
MBA Exchange
Our free, proprietary service that connects you to other students around the world for case interview practice.

CQ Interactive
Because life-changing jobs require more prep than classes can provide. Your options vary.

Right-size the access you need, whether you're seeking practice opportunities for 3 or 365 days—whether you're an individual or a school/club. Newly updated CQI is chock-full of resources that are available to you for a variety of time periods. You'll get business math problems, market sizing exercises, case starts (both written and video), Ivy case drills, chart analysis, ten interactive cases, and three day-of-interview-warmup sessions. 
MBAs, industry hires, and more, start now if you're serious about landing your dream job.
Schools and clubs, check out your options for access to groups.
VIDEO VAULT
Learn by watching. Access 15 videos, 10 case starts, and 5 full-length interviews with Marc Cosentino, the world's foremost authority on case interviews. Listen as Marc makes comments as the student works through the cases. Put yourself in their shoes: How would have you done in each instance? 

For Public-Sector Candidates
Case Interview Workshop – Government and Nonprofit Organizations
(half-day)
Public-sector industries face unique challenges, stakeholders, and opportunities. Outside of this workshop, there are few places where consolidated resources exist or where best practices are shared. You'll walk away with an insider's understanding from Evan Piekara– a consultant who has been on both sides of the case interview table. Evan teaches you how to approach, analyze, and address the most sophisticated cases. From understanding the public sector ecosystem to preparing for interviews, from learning about the top frameworks as well as the best resources to guide your career going forward, you can use this workshop to hit the ground running. You can also set yourself apart from countless others applying to Big 4, mid-market, and boutique firms.
On-Campus Workshops starting at $4,000. Zoom workshops $3,500.
For Career Services Professionals
Train-the-Trainer
How to give a case and write a case interview (90 minutes to 3 hours)
Marc teaches you how to give a case interview with confidence, providing substantial feedback and "next steps" for success along the way. You get handouts to review with students to ensure they are covering key elements in answering a case. You get structures for the four most popular cases. Plus, you get two "ready-to-give" unpublished cases. 
In the extended format, you learn to write your own case – because the best way to learn how to give a case is to write one. Not only will you own your case, you will know all the possible solutions. Your confidence will increase when giving students cases, and you will deliver more realistic experiences to others as you go. 
On-Campus workshops starting at $4,000. Zoom workshops $3,500.
Case Competition Workshops
Create best-in-class competitions for orientation, or to choose and train your team for national competitions (75 minutes)
For the Corporate Sector – Case Competitions
Executives
Challenge your people to develop innovative products or services (60-90 minutes)

Marc consults with you on how to create a game-changing case competition – while scouting your top performers. You will learn more about the value of case competitions; how to make them smart, run them, and judge them; and how to tailor them to your goals, budget, and needs.
Questions on any of these options?
Contact us for help. 
Get a free copy of the Case Review Sheet
It's everything an interviewer looks for during a case! You'll also get periodic updates from Marc Cosentino.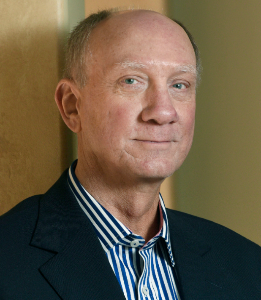 Case Questions founder MARC COSENTINO has trained more than 150,000 people. Each year, Cosentino leads in-person workshops at 45-50 top MBA programs and colleges. He coaches career services professionals. He trains science PhDs at Fortune 500 companies to think more like businesspeople. And he consults to a range of private sector firms, government agencies, and nonprofits. Santa Barbara-based Cosentino is a graduate of the Harvard Kennedy School and the University of Denver. Link In today.