Systemic problems require systemic solutions. A key concept behind this is collective impact – change generated through cross-sector collaboration. This idea stems from the notion that many challenges are so pervasive that they require organizations and agents from the government, nonprofit, philanthropy, and private sectors to solve them. Collective Impact, an article in the Stanford Social Innovation Review, outlines five core tenets of this framework:
1. Common Agenda: All participants need a shared vision of change and a common understanding of the problem, approach, and solution. Operating from a common definition and shared roadmap can enhance success.
2. Shared Measurement Systems: Part of that shared vision is also a shared understanding of which metrics to track and how to record progress. Measuring and reporting success and aligning this across involved organizations will lead to a more introspective review of the problem.
3. Mutually Reinforcing Activities: Not all participants in a collective impact initiative have the same resources, talents, and skills. As such, participants should self-organize to collaborate, align, and focus activities in the areas where they can best support the common agenda and contribute to success metrics. Coordinating on differentiated activities opens opportunities for greater success.
4. Continuous Communication: Establishing trust amongst participants and developing a coordinated communication cadence enables organizations to affirm their shared agenda, align efforts to address success metrics, and determine how they can best support the cause. Establishing trust and appreciating what teammates bring to the table takes time. Effective communication binds each organization more strongly together and enables participants to make decisions based on the greater good of the cause.
5. Backbone Support: Dedicated staff from participating organizations are needed to plan, manage, and support the initiative. This backbone support requires resources and structure from the organizations and can facilitate the collective actions of the participating organizations.
Whether preparing for a private sector, public sector, or nonprofit case interview, collective impact will serve as a central tenet. Companies are increasingly being compelled to "do well by do good" and participate in corporate social responsibility efforts. Government provides products and services to enhance their well-being and happiness. Nonprofits address pervasive problems that government may not be directly addressing or that nonprofits are better suited to address. Collective impact offers a space for all to align, contribute, and resolve complex social challenges.
Twitter: evan_piekara
Medium: evan.piekara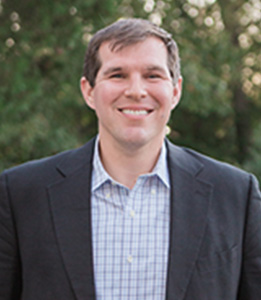 Evan Piekara
With over twelve years of experience consulting and working in the government and nonprofit sectors. Evan started his nonprofit career as a member of Teach For America (TFA), where he served as a teacher, volunteer, and in operational support and training roles for the organization. He has supported BDO Public Sector in the launch of their management consulting practice and has provided strategy and operations, human capital, and information technology support to government and nonprofit clients. At BDO Public Sector, Evan led efforts building internal practice recruiting processes including interview questions, cases, and candidate evaluation criteria and developed their Graduate Advisor internship program.