This past weekend, I was part of a session organized by vCoach Academy to provide consulting preparation, case interview tips, and industry insights to nearly 500 students from top management and MBA programs across India. As we conducted our own virtual session, a question that repeatedly came up in multiple variations was how do you best prepare for a (case) interview in a virtual world? With virtual hiring becoming the norm and likely to continue well after COVID-19, it is best to start adapting your interview skills for this new normal. Here are 5 things that you can do to set yourself up for success.
Test Your Technology
This goes without saying, but make sure your technology is set up appropriately. Make sure all updates have been loaded onto your computer, and close any unneeded windows or documents to optimize performance (a mistake I made during the above-mentioned session). Test your audio/visual. Make sure you are comfortable navigating documents and zoom in /zoom out features so that if you need to share a document, you can ensure it is viewed appropriately.
Presentation Matters – Perhaps Even More
Presentation matters, and perhaps even more in a virtual interview. Presentation now goes beyond just what you are wearing. Invest in a ring light to ensure you have proper lighting – a $20 purchase on Amazon can make all of the difference. Make sure you have a professional background, innocuous with nothing off-putting. A statement piece of art, something that shows your personality or tells a story about you, or a bookcase with some of your most influential books (note – make sure you have actually read these books and they are not just for show, in case you are asked about them by your interviewer bibliophile) can help provide a clean backdrop and even spark conversation or connection. Remember that your environment now is part of how you present yourself in the interview.
Adapt to The Situation
Consultants must be adaptable and showing that you can leverage technology to support your interview can help set you apart. During your case interview you will be taking notes on scrap paper. See if you are able to display these on the screen and walk your interviewer through your notes (practice this, as it can be a negative if done poorly). You might also consider using powerpoint or word to capture notes as well. This can ensure your notes are clean, structured, and legible. As a differentiator, you could share your screen and walk through your notes with the interviewer. Again, make sure to practice doing many cases this way first so that you (1) gain comfort with whichever tool you use, (2) develop speed designing a clear presentation, and (3) become familiar with sharing your screen and presenting.
I connected with an undergraduate student who recently went through a virtual final round case interview. She highlighted that one of the major challenges with virtual case interviews was starting the case and sharing the framework. She effectively used numbering and bucketing during her first-round interview and was invited back for a final round. She practiced using MS-Word and sharing her screen and found that this could be time consuming. Knowing her case interview would be on Zoom, she explored that for further options and found, "If the interviewer shares their screen on Zoom, there is the Annotate button on the top of the screen which gives you the option to draw, type, or highlight on the shared screen. Another great option on Zoom, which I used often, is the Whiteboard. Once you click on Share Screen, you can then select the Whiteboard, which has annotation tools and you can also save the Whiteboard for later reference especially as you wrap up the case with your recommendation and next steps to point back to your initial framework." This not only showed adaptability and creativity, but also some technical skill! I would call her back with an offer!
Done well, this can be a differentiator. Done poorly, and this could have the opposite effect. Practice these options and when in doubt, stick to tried and true paper.
Be Extra Mindful of Body Language
Emotional intelligence and "reading the room" are big parts of being consultants. Being over a screen limits your ability to fully read body language. Be extra mindful of your interviewer's tone and facial expressions. In the same vein, make sure you are watching your own tone and adjusting your expressions as you work through the interview. Smile, nod your head, and make hand gestures to emphasize a point. This may take practice and will be something to be mindful of as you work through virtual interviews.          
Finish Strong
Yes, closing strong and finishing with a lasting impression is important in any interview. Knowing that your interviewer has likely been in front of a screen for a large part of the day gives you a greater opportunity to make your time with them memorable. Share something that you found fascinating about the case or interview, recap with something that you connected over (perhaps that well-loved Case In Point: Government and Nonprofit book on your bookshelf), and make sure to close with a smile and appreciation for their time. Either way follow-up and thank them by email. If you did take notes over the computer, ask if they would like you to share them with them by email (only if you feel confident in what you put together) and let them know that you will not share them beyond this conversation to ensure that the information remains confidential. This shows respect for the firm and that you can be trusted with proprietary firm and client data.
While COVD-19 has forced many of us to adapt, it also provides an opportunity to demonstrate flexibility, creativity, and attentiveness to details – all things that a successful consultant will need to demonstrate in an interview and beyond!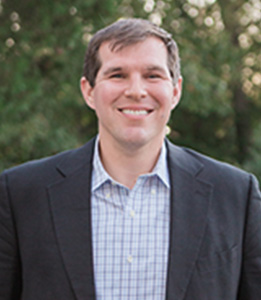 Evan Piekara
With over twelve years of experience consulting and working in the government and nonprofit sectors. Evan started his nonprofit career as a member of Teach For America (TFA), where he served as a teacher, volunteer, and in operational support and training roles for the organization. He has supported BDO Public Sector in the launch of their management consulting practice and has provided strategy and operations, human capital, and information technology support to government and nonprofit clients. At BDO Public Sector, Evan led efforts building internal practice recruiting processes including interview questions, cases, and candidate evaluation criteria and developed their Graduate Advisor internship program.