You've heard of street cred. "Commanding a level of respect in an urban environment due to experience in or knowledge of issues affecting those environments." Beats headphones and Dr. Dre is the perfect example.
Let me tell you about "case cred." Commanding a level of respect in a business/academic environment by demonstrating high levels of knowledge through structure of thought, analysis, communication skills, and creativity.  
Case cred can be demonstrated not only in case interviews, but during case competitions as well. It's been said that case competitions are the sport of business students. How do you stack up?
Your team has been accepted into a case competition sponsored by a major consulting firm. They don't recruit at your school. This is your dream firm and a big reason why you came to business school. You need to punch above your weight to compete against the name schools. You need to lead and motivate your teammates. Can you pull it off?
A corporate recruiter from your number one company just called inviting you to a final-round interview tomorrow at four. The recruiter is simultaneously emailing you a case. You have 24 hours to read it, analyze it, and create a presentation to be given to three members of the senior management team. This can change your life and you only get one bite at the apple. Where do you begin?
Why are business case competitions so important? They help teach future leaders how to effectively translate knowledge acquired in the classroom to drive positive impact within their organization. Going through the process of analyzing a situation, diagnosing a problem, formulating/presenting a recommendation, and gaining approval from executive leadership is one of the single best things you can do in business school to ensure future success. You are not only codifying textbook learning, you are learning to incorporate it with effective teamwork, interpersonal communication, and influence. This potent mix of ingredients is the chemistry that enables change in our world.
Over the years, countless students have told us that these competitions have been the most transformational elements of their business school experience. Additionally, we've participated in similar competitions while we were in graduate school. We've seen first-hand how the experience can be a game-changer for a student.
Frankly, we've also seen examples of intelligent and otherwise capable students absolutely tank in front of a panel of judges. It always seemed to us that there is a ton of untapped potential out there. There are incredibly smart and talented individuals who, with the right coaching, can become super stars. Therefore, the goal of this book is to teach you how to take advantage of the experience gained from case competitions, and to show you how applying our winning strategies can transform your business school knowledge into career and leadership success.
Knowledge does not immediately translate into being able to do something. Practically applying the knowledge, particularly when the stakes are high (like presenting in front of executives with $10K on the line), is a key ingredient to long-term success. Can you deliver when it matters?  Do you have case cred?
As you can imagine, this is a win for the schools as well. Not only do these competitions fuel incredible learning and development, success will help communicate the value of the education delivered at the school. But it must be done well, and that is where, this book, can help.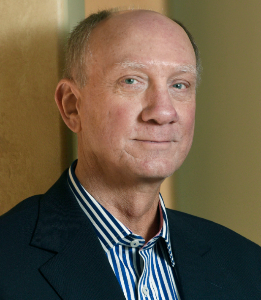 Marc Cosentino
Marc, the world's foremost authority on case interviewing has twenty seven years of experience with case questions. He has written well over a hundred cases, while coaching, preparing and training more than a hundred and fifty thousand students and alumni. He has written three books involving cases and consulting. Cosentino has given workshops to students at colleges and MBA programs for the last twenty seven years and has held training sessions for career services professionals on how to give cases and how to analyze a student's performance.