A former teammate and consultant recently shared this article with me on The Confidence Network Effect. This article reminded me of the famous Henry Ford quote, "whether you think you can or can't, your right." The reformed consultant shared this article with me in the context of a conversation we had recently about teamwork and how to build a strong team. She felt that our team helped build confidence and exemplified one key takeaway in this article – what builds confidence is being in the company of those you admire. Surrounding yourself with people who believe in you (and believe in themselves), helps you build this intense confidence in your ability to achieve beyond your expectations. When you see someone you know hustling, succeeding, and achieving their goals – it illuminates that question – why not me? This teammate shared that our team built a virtuous cycle of confidence by showing that we could achieve despite our limitations. We recognized each other's superpowers, acknowledged growth opportunities, and sought to reach our goals in spite of our shortcomings.
Confidence is not just a critical component of the case interview, but also in the entire consulting profession. Countless times you will stare into the long, empty abyss of ambiguity or nonchalantly have a complex problem tossed onto your desk, or will need to put together an array of puzzle pieces under the baleful ticking of a tight timeline. At times cases and projects will seem impossible and your inadequacies will loom large. Building those confidence muscles can help you not only land the job, but succeed in it. Confidence is a muscle that needs to be worked out and developed and the less you use it, the less it strengthens. Stretch yourself and your limitations and build confidence by keeping company with those who show you what is possible and help you achieve what you thought was impossible. Surround yourself with people who you admire (not in the superficial social media sense, but in the real-world, I've seen you put in the work to get there sense), and ensure that you are an active part of that virtuous confidence-building cycle for others. This teamwork, confidence muscle-building, and network will pay dividends as you prepare for your consulting career and beyond.
Twitter: evan_piekara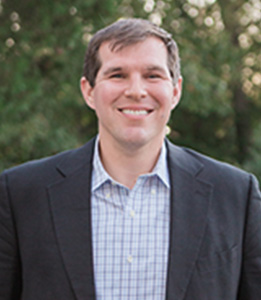 Evan Piekara
With over twelve years of experience consulting and working in the government and nonprofit sectors. Evan started his nonprofit career as a member of Teach For America (TFA), where he served as a teacher, volunteer, and in operational support and training roles for the organization. He has supported BDO Public Sector in the launch of their management consulting practice and has provided strategy and operations, human capital, and information technology support to government and nonprofit clients. At BDO Public Sector, Evan led efforts building internal practice recruiting processes including interview questions, cases, and candidate evaluation criteria and developed their Graduate Advisor internship program.