With all that's been going on in the news, it's easy to lose sight of the basics. Why are you applying to business school and what do you hope to get out of it? Most of the students that I interact with list as their top reason, a boost to their career, via a new job, that will launch them, challenge them, and confirm that their investment of the last two years was worth it.   
Along with school rankings, Businessweek (March 23, 2020) came out with a list of the eleven "qualities of graduates considered critical by recruiters." At the top of their list was problem solving skills (17.2%), followed by communication skills (15.4%), teamwork (14%), leadership (12.4%) and entrepreneurial mindset and passion (10.5%) round out the top five. Quantitative skills came in sixth at 8.5 percent.
These are also the same qualities that recruiters look for when they give students a case interview – a hypothetical business problem with no right or wrong answer – they want to see how you think, communicate, collaborate, and problem solve. Most of the interviews MBAs receive, despite the industry, are some form of case interview. An example might be: Skullcandy is considering entering the wearables market. How big is the wearables market, should they enter, and if so, how?
A large portion of new MBAs show up on campus without knowing what a case interview entails, and the amount of prep time it takes to learn. Students at top MBA programs will put in 60 hours of prep time for a case interview, on top of the endless hours spent learning about the industry and company. This includes reading case prep books, practicing live cases with classmates and second years, and relearning math without a calculator. And you are expected to do all this while you adjust to campus life, take five classes, attend recruiting events, and make new friends.
Consulting clubs on the top campuses do a great job of preparing you for these interviews and a career in the field. It's a huge time commitment, and the consulting firms know it. Their reasoning is that if the student isn't willing to put in the time and effort to learn how to master the case interview, then they really don't want the job. Other industry clubs aren't as focused on this and students often struggle to learn this process on their own. May I suggest, that while you are quarantined and working from home, to get your mind off of the madness, to save valuable time when you arrive on campus, and to learn critical thinking skills, that you start to learn the basics of case interviewing. It will change the way you think and help prepare you for your classes no matter what your specialization, be it strategy, finance, marketing, supply chain or human capital.    
Photo credit: Les Finances – lesfinances.ca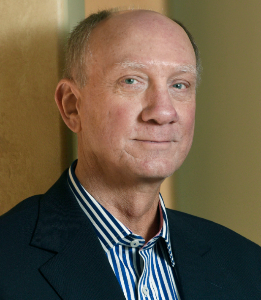 Marc Cosentino
Marc, the world's foremost authority on case interviewing has twenty seven years of experience with case questions. He has written well over a hundred cases, while coaching, preparing and training more than a hundred and fifty thousand students and alumni. He has written three books involving cases and consulting. Cosentino has given workshops to students at colleges and MBA programs for the last twenty seven years and has held training sessions for career services professionals on how to give cases and how to analyze a student's performance.