Forces for Good: The Six Practices of High Impact Nonprofits by Leslie Crutchfieldand Heather McLeod Grant provides great insights into how nonprofits can elevate their impact. This book, written in the vein of Jim Collin's Good to Great, conducts a comprehensive study of successful nonprofits to determine the principles behind their success. It's a valuable read for anyone in the nonprofit industry, donating to nonprofits, partnering with nonprofits, serving on a nonprofit board, consulting for nonprofits, academics, and receiving services. What I'm trying to say is that you should give this a read!
While I am still working my way through this book, the six practices that it outlines provide valuable insights for these groups and are practices to consider when preparing for social sector case interviews. These six practices are:
1. Advocacy: Provide services as well as partner with government to advocate for policy change
2. Partnerships: Leverage businesses and market forces as partners, rather than enemies, in the movement.
3. Experiences: Create meaningful experiences and memorable stories for individiual supporters that turns them into evangelists for the cause.
4. Networks: Cultivate relationships and build networks of allies working towards a common cause
5. Adapt: Be agile in innovating to meeting changing market conditions. This is something that is especially important in this day and we've seen a number of nonprofits shift their outreach and events to virtual.
6. Share Leadership: Provide thought leadership and expertise that empowers others to be forces for good.
Nonprofits cannot succeed alone and many of the issues that they are tackling are so complex and pervasive that they require partners, advocates, and an ecosystem to maximize impact.
Twitter: evan_piekara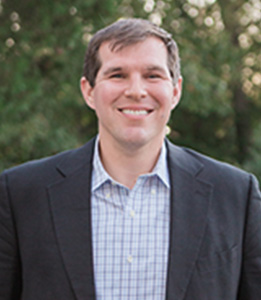 Evan Piekara
With over twelve years of experience consulting and working in the government and nonprofit sectors. Evan started his nonprofit career as a member of Teach For America (TFA), where he served as a teacher, volunteer, and in operational support and training roles for the organization. He has supported BDO Public Sector in the launch of their management consulting practice and has provided strategy and operations, human capital, and information technology support to government and nonprofit clients. At BDO Public Sector, Evan led efforts building internal practice recruiting processes including interview questions, cases, and candidate evaluation criteria and developed their Graduate Advisor internship program.