Last week, I shared some key takeaways from Forces for Good: The Six Practices of High Impact Nonprofits. These insights were based on research that started with defining what a "high impact nonprofit" is. The research methodology limited the study to United-States based 501c3 nonprofits founded after 1965 and before 1994, and that had achieved impact at a national and/or international level. The study also asked nonprofit leaders to identify and share nonprofits that they found impactful. After reviewing and conducting field studies, the authors narrowed their study from 35 nonprofits to 12. These 12 "high impact" nonprofits provide case studies, best practices, and benchmarks that other nonprofits can use to optimize their impact.
| | |
| --- | --- |
| Organization | Mission |
| America's Second Harvest | To create a hunger-free America by distributing food and grocery products through a nationwide network of certified affiliates, increasing public awareness of domestic hunger, and advocating for policies that benefit America's hungry. |
| The Center on Budget and Policy Priorities | Conducts research and analysis to inform public debates over proposed budget and tax policies and to help ensure that the needs of low-income families and individuals are considered in these debates. |
| City Year | To build democracy through citizen service, civic leadership, and social entrepreneurship. City Year's vision is that citizens of all ages and backgrounds will unite to serve their community, nation, and world, and that one day, the most commonly asked question of an eighteen year old will be, "Where are you going to do your service year?" |
| Environmental Defense | To protect the environmental rights of all people, including future generations. Among those rights are clean air, clean water, healthy food, and flourishing ecosystems. To this end, Environmental Defense is guided by scientific evaluation of environmental problems, with the solutions it advocates based on science, even when it leads in unfamiliar directions. The organization works to create solutions that win lasting economic and social support because they are non-partisan, cost-effective, and fair. |
| Exploratorium | A museum of science, art, and human perception founded in 1969, the Exploratorium's mission is to create a culture of learning through innovative environments, programs, and tools that help people nurture their curiosity about the world around them. |
| Habitat for Humanity | A nonprofit ecumenical Christian housing ministry that seeks to eliminate poverty, housing, and homelessness from the world and to make decent shelter a matter of conscience and action. |
| The Heritage Foundation | Founded in 1973, The Heritage Foundation is a research and educational institute- a think tank – whose mission is to formulate and promote conservative public policies based on the principles of free enterprise, limited government, individual freedom, traditional American values, and a strong national defense. The organization's vision is to build an America where freedom, opportunity, prosperity, and civil society flourish. |
| Unidos US ( formerly National Council of La Raza) | The largest national Hispanic civil rights and advocacy organization in the United States – UnidosUs (formerly the National Council of La Raza) works to improve opportunities for Hispanic Americans. |
| Self-Help | Self-Help's work is based on the belief that ownership allows people to improve their economic position. Owning assets, such as a home, can enable a family to send a child to college, start a business, or weather a financial crisis. |
| No Kid Hungry (formerly Share Our Strength) | No Kid Hungry (formerly Share Our Strength) is a national nonprofit that inspires and organizes individuals and business to share their strengths to help end hunger, with a priority focus on ending childhood hunger in the United States. The organization raises funds in innovative ways, from holding volunteer-led special events across the country to developing cause-related marketing ventures and corporate partnerships. |
| Teach For America (TFA) | Teach For America is the national corps of outstanding recent college graduates of all academic majors who commit two years to teach in urban and rural public schools in the effort to expand educational opportunity. The organization's mission is to enlist the nation's most promising future leaders in the movement to eliminate educational inequality. |
| YouthBuild USA | YouthBuild USA's mission is to unleash the positive energy of low-income young adults to rebuild their communities and their own lives with a commitment to work, education, responsibility, and family; and to work with others toward eliminating poverty. |
Following these organizations can help you to learn and apply best practices, benchmark organizations, and modify solutions for other complex social challenges.
Twitter: evan_piekara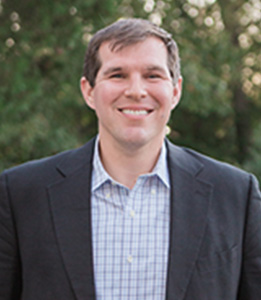 Evan Piekara
With over twelve years of experience consulting and working in the government and nonprofit sectors. Evan started his nonprofit career as a member of Teach For America (TFA), where he served as a teacher, volunteer, and in operational support and training roles for the organization. He has supported BDO Public Sector in the launch of their management consulting practice and has provided strategy and operations, human capital, and information technology support to government and nonprofit clients. At BDO Public Sector, Evan led efforts building internal practice recruiting processes including interview questions, cases, and candidate evaluation criteria and developed their Graduate Advisor internship program.