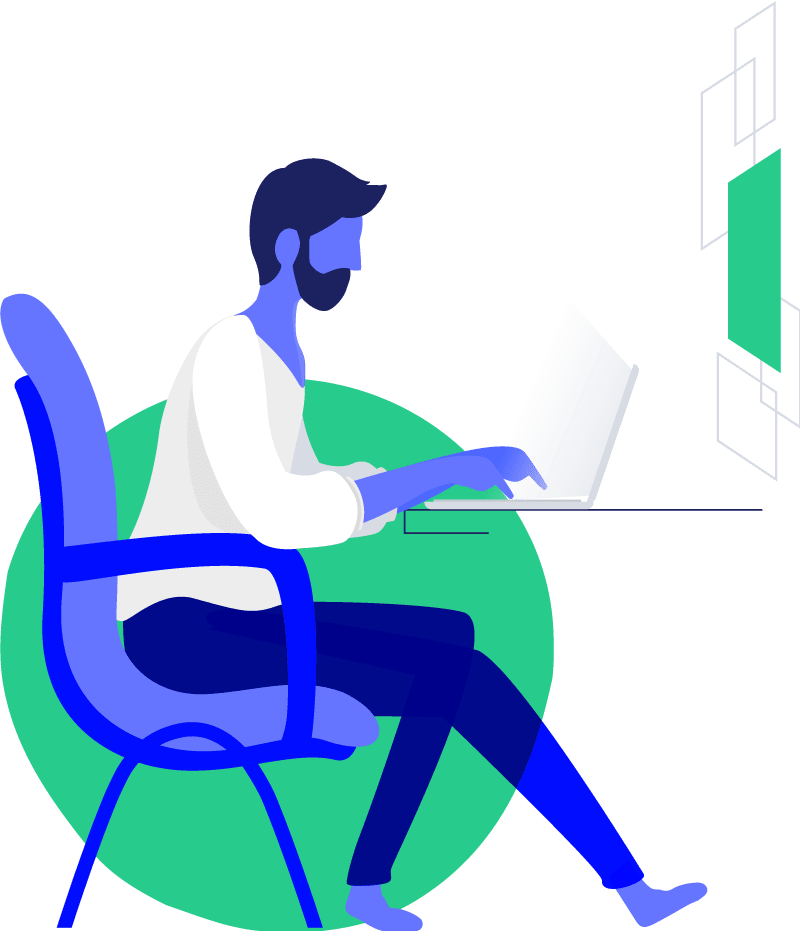 8 intensive Summer boot camp Zoom sessions
Run through 8 actual case interviews and multiple structuring exercises
Learn to communicate like a consultant
Meet like-minded peers to practice with throughout the summer
Earn a CaseQuestions.com Summer Boot Camp certificate to highlight on your resume!
Garner unique insights on the recruiting process from a recently completed PhD project focused on consulting recruiting. Learn more about the project here
Develop networking and interviewing tips
This immersive program is designed to help students, recent grads, as well as individuals interested in making a career pivot gain the knowledge, skills and confidence needed to excel during fall recruiting season.  During this program, students will learn a hypothesis driven structured problem-solving approach used by many top strategy consulting firms and apply this approach to help improve their own skills in case interviewing. 
Students completing the course will earn a CaseQuestions.com Summer Boot Camp certificate to highlight on your resume!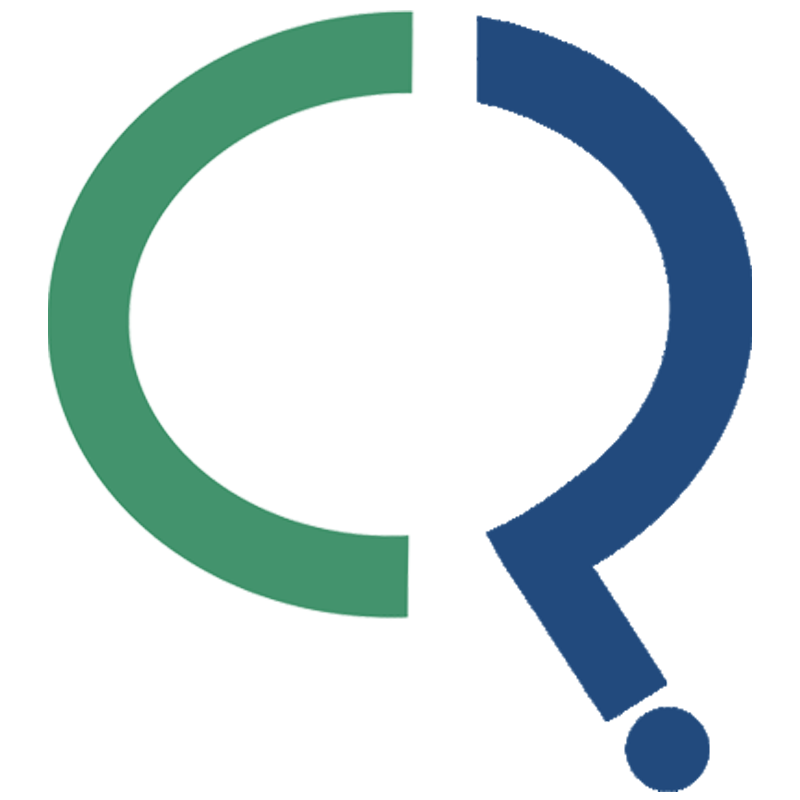 While case interviews were once strictly a practice of management consulting firms, in recent years, case interviews have been more broadly used at firms like 3M, Google, Chevron, Microsoft, T-Rowe Price and Proctor & Gamble.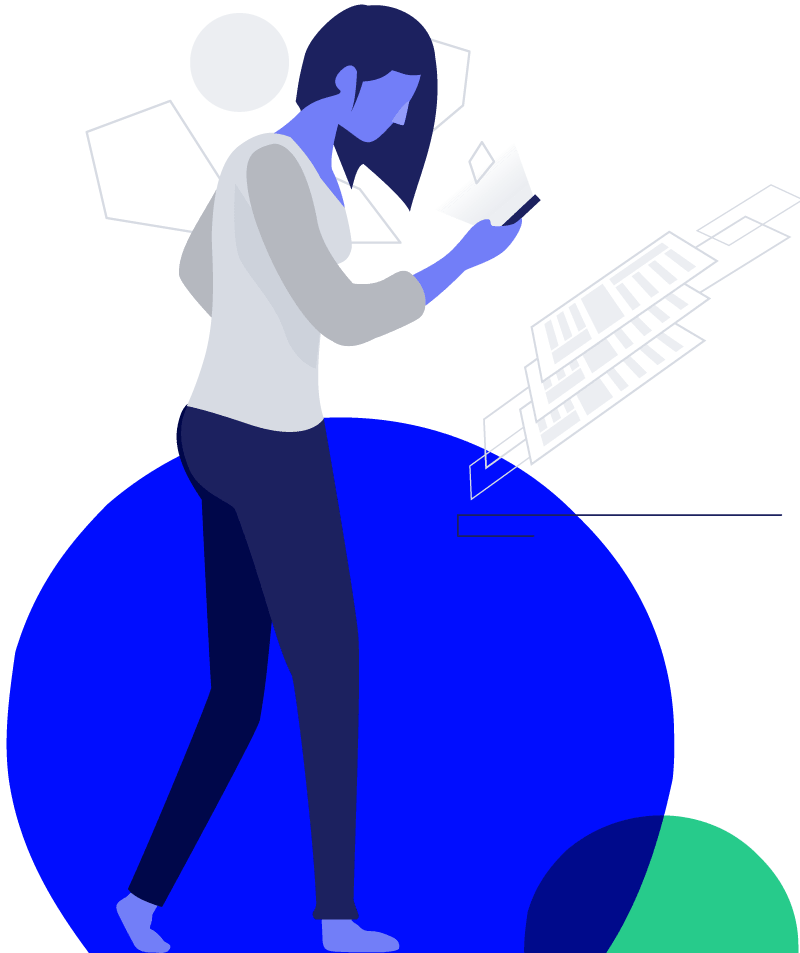 Familiarize students with what consultants do in practice
Demystify the networking and case interview process and help students gain confidence for both interview season and summer internships
Give students experience with hypothesis-driven problem-solving approaches
Provide students with tactical skills necessary for consulting success
Help students avoid the most common pitfalls of new consultants
Give students a sense of the roles and responsibilities of members of a consulting team
Have fun and take chances in a risk-free environment
JOIN TODAY!
Bootcamp begins July 9, 2022.
8 Sessions over 8 weeks. A recording of each session will also be provided.
Each session runs 1.5 hours
Students will walk through 8 interactive case interviews over the 8-week series and multiple structure exercises.
1-2 hours of voluntary drills and homework provided in between sessions
Session 1, Consulting 101 + PRACTICE CASE INTERVIEW #1
Part I: Intro to Consulting
What is management consulting and what skills are needed? This session will provide an overview of the management consulting industry and different functional focuses within the industry (e.g. strategy, operations, human capital, etc.).
Part II: Intro to Case Interviewing and begin Practice Case #1- Case interviews are becoming an increasingly prevalent part of the interview process.  Once strictly a practice of management consulting firms, in recent years, case interviews have been more broadly used at firms like 3M, Google, Chevron, Microsoft, T-Rowe Price and Procter & Gamble.  This session will provide an introduction to structured problem solving and case interviewing using the FOCUS [1] analytical problem-solving framework leveraging interactive videos to model case interviewing best practices:
Framing the Problem
Organizing an Analysis
Collecting Data
Understanding the Data
Synthesizing a Recommendation
[1] The McKinsey Engagement, by Paul Friga
Session 2: Communicating Like a Consultant, Practice Case Interview #2:
This session will start with a lesson on communicating like a consultant using a technique known as the Pyramid Principle.  This session will also build upon the intro to case interviewing session from the previous week.  We will link some of the core concepts from the pyramid principle to case interviewing and demonstrate the importance of designing MECE (Mutually Exclusive Collectively Exhaustive) structures.
Session 3, Practice Case Interview #3:
In this session we will see an example of a Bain style "interviewee led" case as well as delve deeper into case interview math and market sizing problems. This session will also discuss tips and strategies from the field of cognitive psychology for developing solid business judgement intuition.
Session 4, Practice Case Interview #4 and Networking for Consulting:
How can one effectively conduct primary research to learn more about consulting? Effective networking is a critical part of the job search process and doing it well is particularly important to enter the field of management consulting.  As part of this session we will conduct a live exercise that demonstrates some core elements of an effective networking phone call. Additionally, this session will include another practice case interview. 
Session 5, Practice Case Interview #5:
In this session we will explore a McKinsey style "interviewer led" case. We will also discuss more about case frameworks and case starts. As part of this session, we will dig even deeper into how case interviews are evaluated by reviewing an actual evaluation form used by a top management consulting firm.
Session 6, Practice Case Interview #6 and Telling Your "Why Consulting"Story:
In this session we will discuss tips and strategies to best frame your experience to tell a compelling story for why you are a good fit for a career in consulting. We will review some answers to the question "walk me through your resume," as well as practice some more advanced mock networking drills. We will then conduct another practice case interview. 
­­­­­­­­­­­­­Sessions 7 + 8:
Continue working on cases to refine skills in structuring, doing math quickly and accurately, and creating clear and concise recommendations.   
Saturday, July 9th, 3:00 – 5:00 pm Eastern
Saturday, July 16th, 3:00 – 4:30 pm Eastern
Saturday, July 23rd, 3:00 – 4:30 pm Eastern
Saturday, July 30th, 3:00 – 4:30 pm Eastern 
Saturday, August 6th, 3:00 – 4:30 pm Eastern
Saturday, August 13th, 3:00 – 4:30 pm Eastern
Saturday, August 20th, 3:00 – 4:30 pm Eastern
Saturday, August 27th, 3:00 – 4:30 pm Eastern
"Brendan's case Boot Camp was a key piece of my preparation for case interviews. I was able to move beyond a basic understanding of how to navigate a case to really demonstrate the skills that firms are looking for. His experience, along with the interactive and collaborative environment of like-minded peers, was invaluable in my recruiting journey!"
"I took Brendan's Case Prep Boot Camp as a Hail Mary because I was woefully unprepared for my management consulting interviews that were less than a month away, and the course saved me! I received two offers at the end of my interview process and would not have been as successful if I hadn't taken his course. The course pace was intense, and I am thankful for that. I was quickly outfitted with tools so that I could continue casing on my own, confidently, after the boot camp was over. Being able to re-watch the recorded sessions, in conjunction with the very clear homework assignments, were some of the most helpful parts of the workshop. During the case sessions themselves, Brendan did a great job pushing us out of our comfort zone while also creating an environment that felt safe enough to make mistakes, and I found the learning experience to be very approachable, which was a differentiator from the other two boot camps/case prep workshops I had attended. This boot camp is an absolute must when prepping for case interviews!"
"As a Navy veteran with a background in nuclear energy production, I knew the transition to business school and consulting was going to be difficult. Fortunately, I was able to take advantage of the excellent resources provided through Brendan Boler's Case Interview Bootcamp. Over the course of the Case Interview Bootcamp, we covered high-level aspects of interviewing, such as "walk me through your resume", and more detailed aspects of the case interview process. As someone unaware of what a case interview was or what it entailed, I gained a wealth of knowledge that helped build my casing foundation from Brendan's instruction.
In addition to the course materials, Brendan provided additional time for students to practice with each other and step out of individual comfort zones. While most MBA programs have dedicated consulting clubs, having the ability to work with students outside of our traditional school-driven networks gave the preparation a more authentic feel. After all, not every school covers the same material in the same manner. Overall, the Case Interview Bootcamp helped build a foundation that led to me landing an internship and full-time offer at EY Parthenon. Although I can only speak about my experience and outcome directly, I presume many other participants had similar outcomes and are on their way to remarkably successful careers thanks to Brendan's Case Interview Bootcamp."
"I took Brendan Boler's Case Prep Bootcamp a month before my consulting interviews when I was feeling mildly prepared but not ready enough for the interviews, His classes were great and very easy to follow; he took us through core concepts of how to case prep each class and provided us with plenty of examples that we role-played in class together. Brendan also offered 1×1 mock case interviews, which I found the most helpful. Because of his class, I felt confident walking into all of my consulting interviews, and ended up accepting an offer from McKinsey, that I am confident I got because of his help!"
"Professor Boler's case interview boot camp was undoubtedly a leading reason I was able to secure an internship and ultimately a full-time return offer within consulting. Prior to this boot camp, I knew very little about consulting in general, much less anything about case interviews. However, Professor Boler did a phenomenal job preparing me for all that is necessary to be successful in recruiting and consulting. We began learning about various consulting firms, developing a better understanding of the consultant's role, discussing what to expect on various engagements, and even hearing interesting stories and helpful lessons learned from Professor Boler based on his experience within the consulting industry. We then spent time improving our networking skills and becoming knowledgeable on what makes applicants stand out during networking calls and behavioral interviews. Finally, we concluded the boot camp with a considerable focus on the case interview, arguably the most important aspect of the consulting interview process. Professor Boler took a holistic approach to ensure we were as prepared as possible for the case interview. We learned how to identify the crucial information from the initial prompt, discussed helpful questions to ask the interviewer at the beginning of the case, learned about the various MECE structures to organize our approach to the case, analyzed different technical tools and quick math skills, and mastered how to conclude the case in an efficient way with a clear and concise recommendation. Professor Boler allowed us to apply and improve on these skills in each session as we worked through real case examples, which were extremely helpful to my development. At the conclusion of this boot camp, I not only had a much better understanding of the soft skills and technical knowledge needed to be proficient throughout the consulting interview process but also was much more comfortable approaching the array of case interviews that I could potentially be given. It is because of Professor Boler and his boot camp that I was able to work through the consulting interview process with the skills and confidence that are needed to be successful." 
"Brendan's case interview boot camp is a truly immersive learning experience through constant practicing with peers in just a short period of time. Thanks to his boot camp, I had the necessary tools to properly prepare for case interviews months before my MBA program began. The extra time to solely focus on casing allowed me to confidently perform during my consulting interviews resulting in a full-time offer at my top choice firm. Among all the case interview preparation programs, Brendan Boler's summer boot camp will jumpstart your skills to secure the offer!" 
"I took Professor Boler's Case Bootcamp with the goal of giving myself an introduction to casing but ended up learning so much more. The bootcamp is perfectly paced and covers pretty much everything you need to know for conquering the consulting recruitment process. I enjoyed how the bootcamp covers the whole process of casing— ranging from defining a problem to practicing full cases on real examples— and also goes over the soft skills required to ace any spoken interview. Professor Boler's course provided a great basis for my casing and consulting knowledge, and after using his material to practice, I went through the recruitment process myself and earned offers from all of my top five firms. I highly recommend taking this course as a great way to prep for the consulting interview process!"
"Professor Boler's Case Boot Camp was the single most valuable step I took in the consulting recruitment process. As a Marine Corps veteran transitioning to Darden, I had no prior experience in corporate recruiting. The case boot camp provided a solid foundation in case interview preparation and helped me identify personal strengths and weaknesses which allowed me to develop an individual preparation plan for fall recruiting. The timing of the boot camp also allows students to focus entirely on case interview preparation without having to balance the time commitments of academic coursework and recruiting. Given my status as a veteran and a minority student, my recruitment process began in late September, well before interview preparation was offered through the career development center.  In early fall Deloitte invited me to interview on short notice. Even though I had less than two days to prepare, I was ready for the interviews due to the skills I had learned in Professor Boler's course and received an offer from Deloitte to join their Commercial Strategy & Operations as a Summer Associate."
JOIN TODAY!
Bootcamp begins July 9, 2022.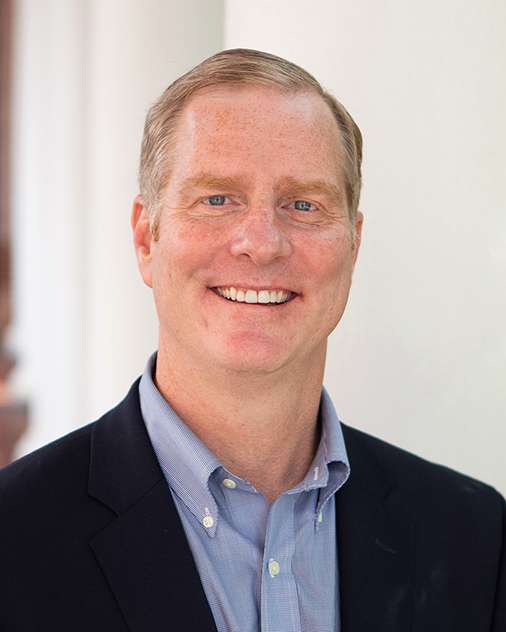 Brendan Boler is a former Presidential Fellow in Data Science at the University of Virginia School of Data Science and currently serves as an Assistant Professor at the Batten School of Leadership and Public Policy. He previously spent seven years as an award-winning Professor at the UVa's McIntire School of Commerce. Boler has extensive experience within the fields of management consulting and banking, having worked at Accenture, Goldman Sachs, and Morgan Stanley. Throughout his corporate career, Professor Boler was heavily involved in the recruiting process and has leveraged this experience to conduct research on decision making, talent assessment and selection, and high-performance coaching.
For his PhD dissertation, Boler and a research colleague travelled to six to top MBA programs where they filmed and analyzed over 230 mock case and behavioral interviews with students who had been invited to interview at top consulting firms.  More about the project can be found here.
At McIntire, he taught courses in management consulting and strategic thinking. Given his teaching and research interests, he's also passionate about coaching students to achieve their peak levels of performance during high stakes employment assessments including:  Behavioral interviews, Case interviews, and Case competitions
Prior to joining the McIntire School of Commerce, Boler was a Lecturer and Career Advisor at the Darden School of Business, where he coached thousands of students preparing for case and behavioral interviews and helped them gain offers from such firms as McKinsey, Bain, BCG, Deloitte, Accenture and AT Kearney. He also led and further developed the popular Second Year Coaching and Career Development course and served as a faculty adviser for the Darden Military Association. Following college, Boler spent four years on active duty as an officer in the US Army.